St Clair Shores, MI 48080
UBER Driving, am I covered?
The simple answer, NO!
Even if your insurance company has an endorsement for UBER driving allowance, there is no coverage while using your vehicle in a commercial manor.
Your personal auto policy excludes any commercial use of your vehicle.  Some examples of commercial use? including but not limited to;
Uber, LYFT
Pizza or Newspaper delivery
Car pool for hire, driving passengers for a fee, including school children, doctor visits. If no fee or consideration exists there may be coverage.
Snow plowing
Another important note, these exposures can void your coverage even if the accident happens when you are not performing them.
"I was driving to my regular job, or running to the store, when the claim happened, this is my own personal use".  True, but the fact that you have the commercial exposure, at any time, still violates the contract of a personal policy and can be the basis on which a claim is denied.
So, before considering the extra money you may make, check your policy and speak with your insurance agent, (if they do not give this same answer, speak with another agent, please) and find out the cost of changing your insurance policy to a commercial one.
Remember, nothing is a "good deal", if it doesn't work, and your insurance policy needs to "work" for you.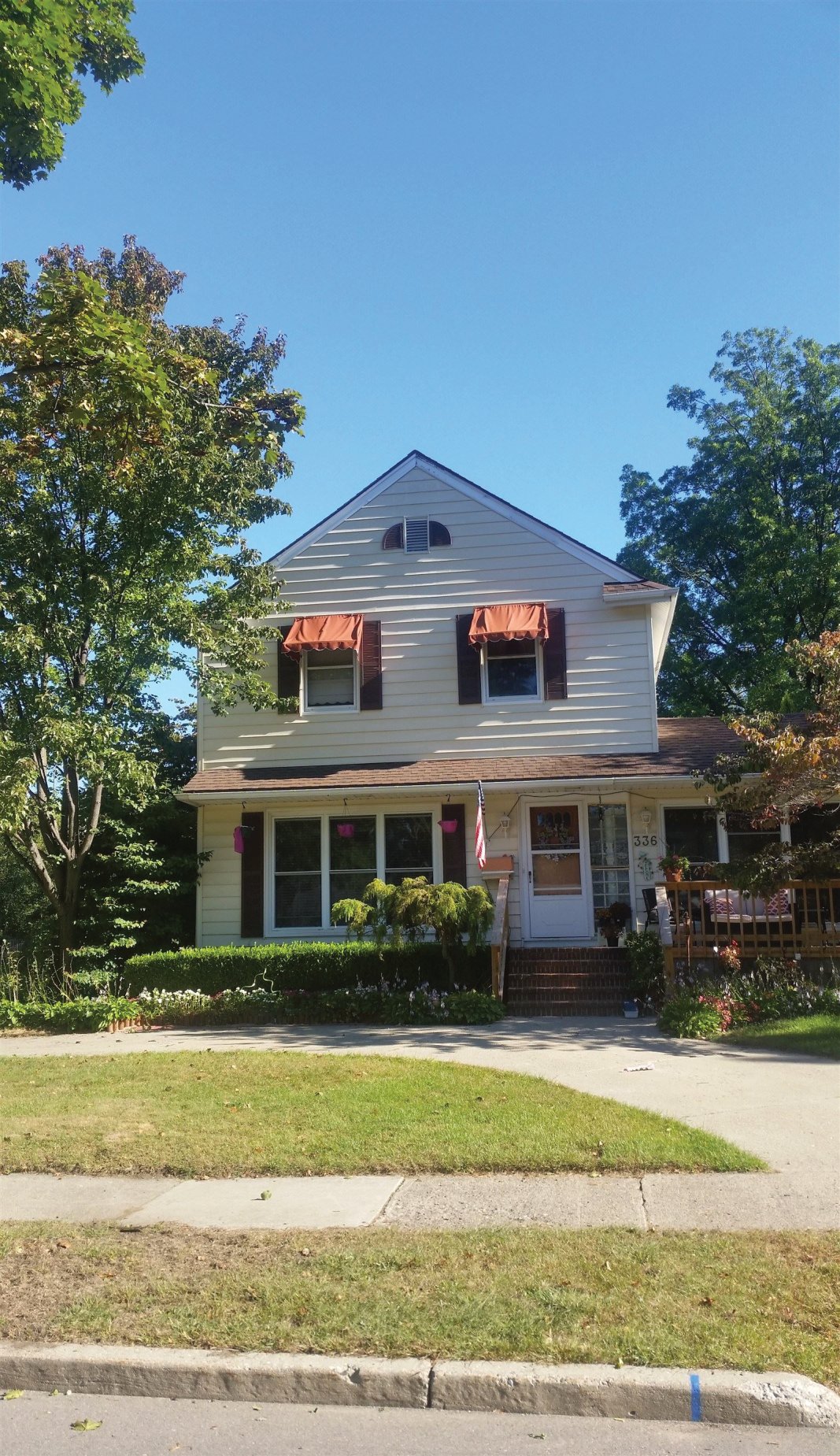 Why do you need to keep trees trimmed and healthy?
This is a regular part of home maintenance that can make a big difference in not only the appearance of your home but also the safety and avoidance of future problems.
Yesterday, I had my long time customer,
I knew this was important to the upkeep and insurability of my home.  I asked the owner Tom for a list of reasons WHY I should keep trees trim and healthy.
He of course told me that my insurance company could non-renew or deny my coverage if trees were unruly, touching the roof, or unkempt.  (you might guess I knew that already!)
In addition, he stated that wind and storms, would cause the branches to wear down my roof and dent gutters, possibly causing my roof to need an early replacement or repair or the gutters to not work properly.
Next, he said if my trees hang over my roof and cause too much shade, the roof will not dry properly after rain and snow causing possible mold or water damage and moss growth on the roof.
Lastly, he reminded me, that tree limbs can break in wind, rain or snow storms, falling on my house or cars.  He can inspect trees for rot and week structure so they can be removed before you have a larger problem.
Good maintenance can and will help avoid many homeowner problems, but having the right insurance coverage for the unforeseen and unexpected loss is important too.
Call us or use the quote link on our website to review your home and auto coverage today.


Amy
And, Yes the blue strip on the curb is in support of our police, fire and safety officers!
Why do I need higher limits of liability?
Isn't Michigan a "no fault" State?
It sure is, and it is the truest form of no fault and best coverage you can get!

But "no fault" protects you and your family if you are injured in an auto accident... or any accident involving a motor vehicle. Your work loss is covered up to 3 years and your medical bills, pertaining to the accident for life.

Your liability limts, on the other hand, protect you if you are sued by the other party.

If the other party has lifelong, or life changing injuries, regardless of who was at fault, they can sue you.
Yep, just for being there.

Your BI/PD limits are the amount you are covered for when this happens, they look like this 20/40(state minimum) 100/300 or as high as 250/500, these limits mean per person/peraccident.

So, if your liability limits are too low, you can lose your home, your life savings, your retirement, the kids or grandkids college fund, you name it!

Check your policy, did your agent advise you well?
Higher limts cost very little more per month, and it's money well spent.
An added note, if you current liability is low, you will get higher rates when you try to compare.
That's right! It's one of the number one rating factors in the industry.

/