St Clair Shores, MI 48080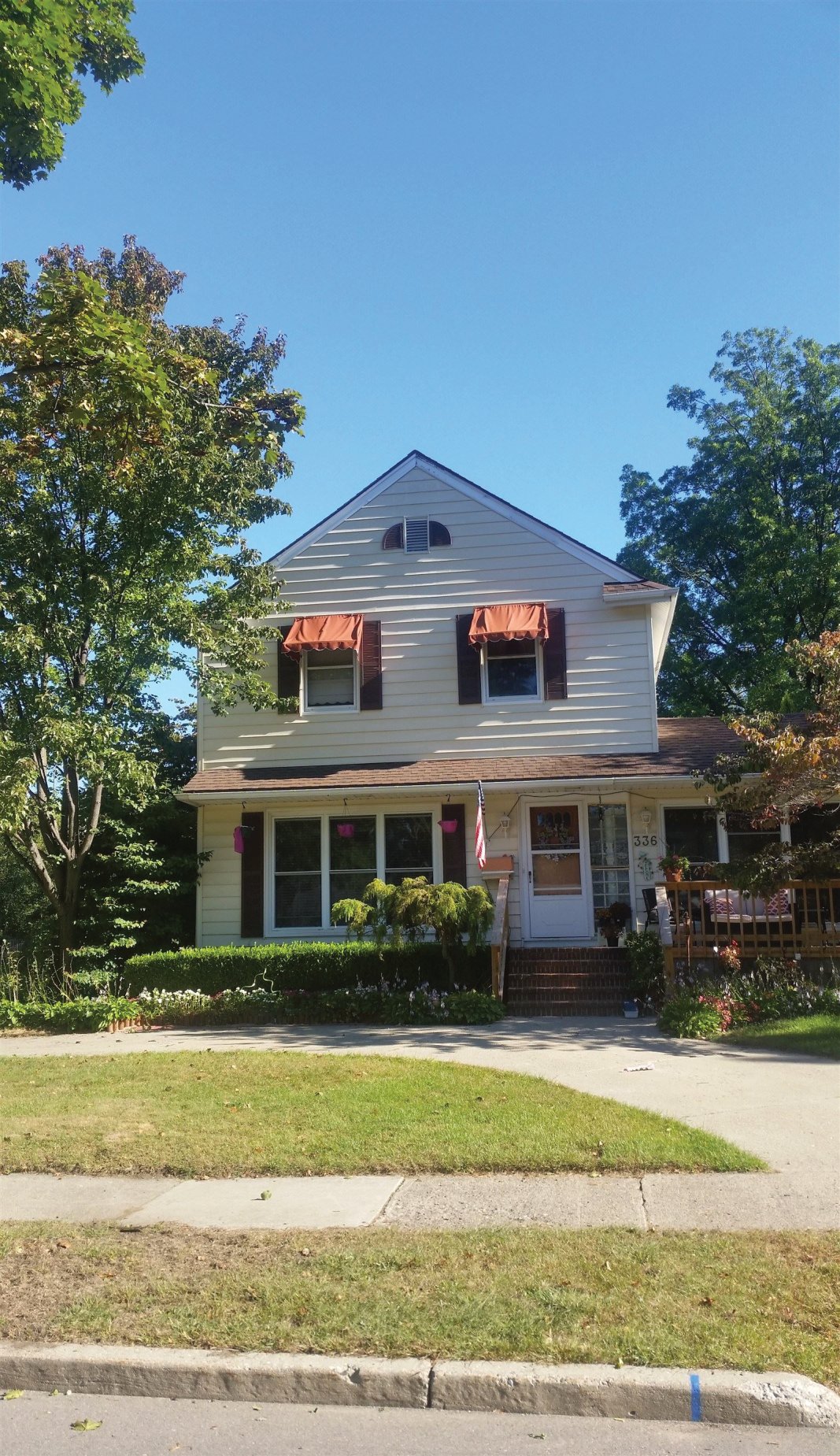 Why do you need to keep trees trimmed and healthy?
This is a regular part of home maintenance that can make a big difference in not only the appearance of your home but also the safety and avoidance of future problems.
Yesterday, I had my long time customer,
I knew this was important to the upkeep and insurability of my home.  I asked the owner Tom for a list of reasons WHY I should keep trees trim and healthy.
He of course told me that my insurance company could non-renew or deny my coverage if trees were unruly, touching the roof, or unkempt.  (you might guess I knew that already!)
In addition, he stated that wind and storms, would cause the branches to wear down my roof and dent gutters, possibly causing my roof to need an early replacement or repair or the gutters to not work properly.
Next, he said if my trees hang over my roof and cause too much shade, the roof will not dry properly after rain and snow causing possible mold or water damage and moss growth on the roof.
Lastly, he reminded me, that tree limbs can break in wind, rain or snow storms, falling on my house or cars.  He can inspect trees for rot and week structure so they can be removed before you have a larger problem.
Good maintenance can and will help avoid many homeowner problems, but having the right insurance coverage for the unforeseen and unexpected loss is important too.
Call us or use the quote link on our website to review your home and auto coverage today.


Amy
And, Yes the blue strip on the curb is in support of our police, fire and safety officers!
A Quote in the Mail
Many of us (I did!) have received homeowners quotes in the mail that look "to good to be true".
If that quote is based on the Market Value or Purchase Price of your home, the better expression would be "Buyer Beware".
Why do you need to purchase Replacement Cost or Reconstruction Cost on your dwelling?
Let's take a look and see.
Rebuilding Is Different Than Buying
The cost to buy a home is different than the cost to rebuild. So you can't rely on your home's market value to set your insurance limits. An appropriate amount of insurance coverage will permit you to rebuild your home in the event of a loss. That replacement value depends on the physical characteristics of your home, as well as the price of labor and materials in your area.
It also includes the cost to remove the damage property or the repair the damaged portion to it's original state when you have a partial loss. Demolition, debris removal, code compliance and other fees also add to reconstruction expense.
Time is also a factor in reconstruction as you would like to get back into your home as soon as possible.
This is substantially higher than new construction, and since market values change with the economy, the are you live in, school choices and many other factors, this amount will not be accurate.
I'm just concerned with paying off my mortgage.
A policy based on your mortgage only works for a total loss, and sometimes not even then.
You see if you policy is a "market value", and "actual cash value" or a "repair cost policy", a partial loss will be depreciated and only a portion will be paid.
My policy Reads Replacement Cost
There is a co-insurance clause in your policy, generally 80%. This means that you (the insured) have agreed that the amount your insuring for is at least, 80%, of the cost to rebuild.
If this is not true at the time of a claim, a co-insurance penalty is applied to the loss. This penalty acts like a deductible in the fact that YOU are responsible for that portion.
So there are many things to consider when you and your agent determine the amount of insurance you need for your home. For many of us, this is our largest investment, and our family home, we want to protect it properly.
Make sure your conversations with your agent are informative,
and don't fall for the "quote in the mail" .
Actual Cash Value
Actual cash value is the replacement cost of repairing or replacing an item, minus depreciation and/or wear and tear.
Let's say your refrigerator is 7 years old .The average life expectancy is 14 years old,(sourcehttp://www.mrappliance.com/expert/life-guide/)
So your refrigerator has depreciated at least 50% (often more).
If you had a claim on that appliance it could go like this;
Side by side refrigerator with ice maker   cost new                   $ 1,500.00
Less Depreciation                                                                  - $750.00
Less Deductible                                                                   - $1000.00
Equals                                                                                   no claim
Replacement Cost
Replacement cost is the amount of money it would cost to replace a damaged item with a new one at the time of the claim.
Side by side refrigerator with ice maker  cost new                       $1,500.00
Less Deductible                                                                      - $1,000.00
Claim Payment                                                                         $ 500
Of course should you have a kitchen fire,(and I hope you do not), more items would be damaged, including damage to your home. 
Which brings up a good point, what about Replacement Cost on my home?......
Stay tuned and find out.
/