St Clair Shores, MI 48080
UBER Driving, am I covered?
The simple answer, NO!
Even if your insurance company has an endorsement for UBER driving allowance, there is no coverage while using your vehicle in a commercial manor.
Your personal auto policy excludes any commercial use of your vehicle.  Some examples of commercial use? including but not limited to;
Uber, LYFT
Pizza or Newspaper delivery
Car pool for hire, driving passengers for a fee, including school children, doctor visits. If no fee or consideration exists there may be coverage.
Snow plowing
Another important note, these exposures can void your coverage even if the accident happens when you are not performing them.
"I was driving to my regular job, or running to the store, when the claim happened, this is my own personal use".  True, but the fact that you have the commercial exposure, at any time, still violates the contract of a personal policy and can be the basis on which a claim is denied.
So, before considering the extra money you may make, check your policy and speak with your insurance agent, (if they do not give this same answer, speak with another agent, please) and find out the cost of changing your insurance policy to a commercial one.
Remember, nothing is a "good deal", if it doesn't work, and your insurance policy needs to "work" for you.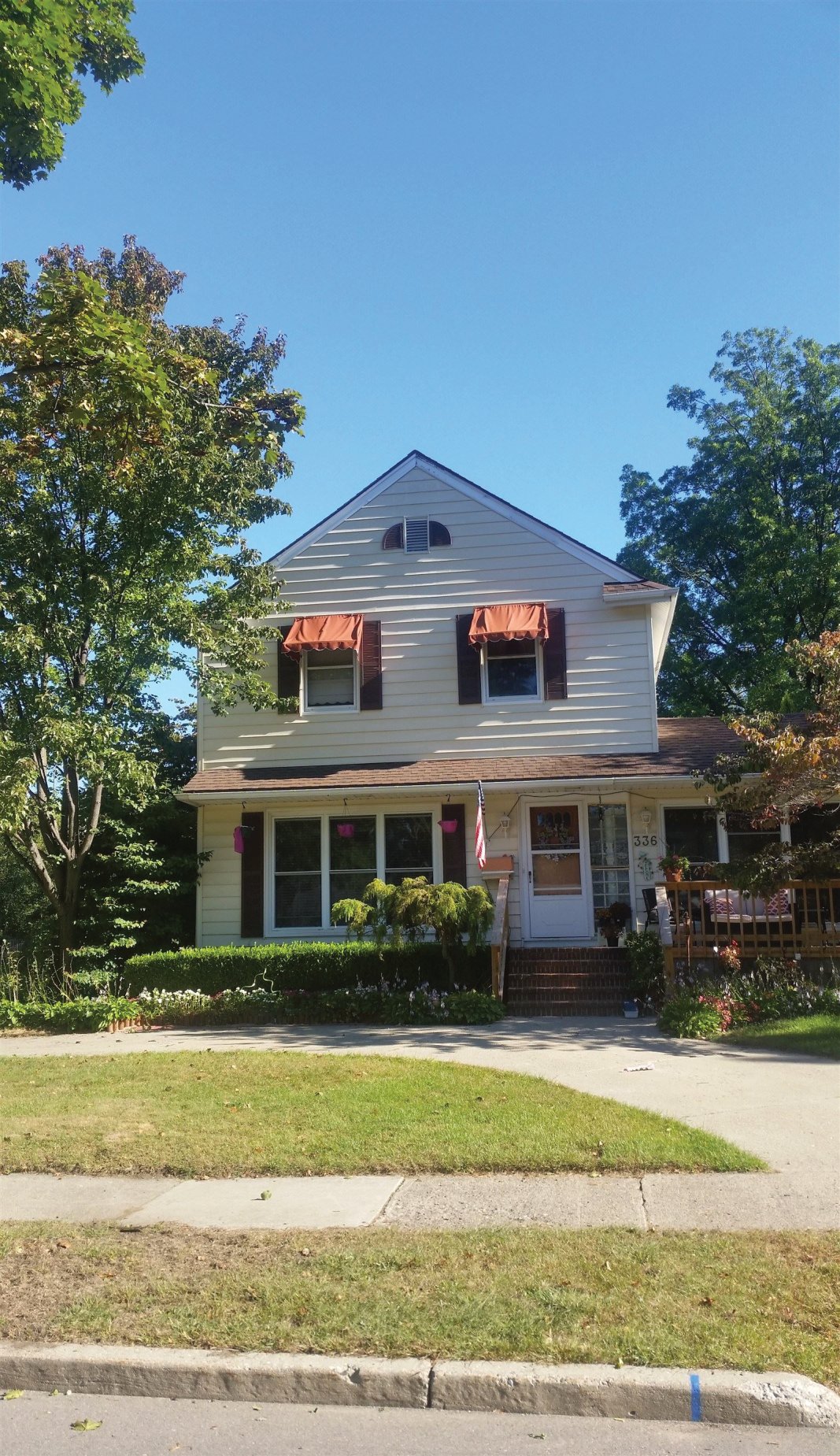 Why do you need to keep trees trimmed and healthy?
This is a regular part of home maintenance that can make a big difference in not only the appearance of your home but also the safety and avoidance of future problems.
Yesterday, I had my long time customer,
I knew this was important to the upkeep and insurability of my home.  I asked the owner Tom for a list of reasons WHY I should keep trees trim and healthy.
He of course told me that my insurance company could non-renew or deny my coverage if trees were unruly, touching the roof, or unkempt.  (you might guess I knew that already!)
In addition, he stated that wind and storms, would cause the branches to wear down my roof and dent gutters, possibly causing my roof to need an early replacement or repair or the gutters to not work properly.
Next, he said if my trees hang over my roof and cause too much shade, the roof will not dry properly after rain and snow causing possible mold or water damage and moss growth on the roof.
Lastly, he reminded me, that tree limbs can break in wind, rain or snow storms, falling on my house or cars.  He can inspect trees for rot and week structure so they can be removed before you have a larger problem.
Good maintenance can and will help avoid many homeowner problems, but having the right insurance coverage for the unforeseen and unexpected loss is important too.
Call us or use the quote link on our website to review your home and auto coverage today.


Amy
And, Yes the blue strip on the curb is in support of our police, fire and safety officers!
So I recently had the opportunity to go flying over the mountains with my daughter as my personal pilot. Awesome experience.
We have flown together before and she is a good and careful pilot. 
The flight pre-check made me think that if we drove and operated our cars with the same diligence, we would be so much safer.
They say we are safer in the air than on the road, I think I understand now why that is.
To fly, you must check the gas, the oil, the engines, inspect the plane, there is a checklist that you are required to complete every time.  When the engine wasn't idling right, we returned to the airport without taking off.  The engine warmed up and we were set to fly.
Susan, explained that we had to plan where we were going before we left and make sure we were familiar with that aircraft also.
In her words, I can't look for the windshield wipers at 9,000 feet!
So I ask today, do you exercise caution before you leave your driveway?
Let's be safe out there on the roads.
School Dropoff ?  You may not be covered!
Taking my grandson to school this morning I saw a van pull up with a logo that said they were a school shuttle service.
Nice service for busy or working parents.
With charter schools and school of choice programs, I am sure this is a growing market.
The Insurance Agent in me, thought nice, I wonder if they are insured properly?
What do I mean? Well many times I find that you either did not tell your agent, the many uses of your vehicles or maybe they didn't ask on know how to advise you.
There are many ways a vehicle can be considered Commercial Use, and carpooling, school drop off (besides your own children) are among them.
If there is any compensation, even $5 for gas,  for taking other peoples children to school, or delivering passengers in any way, (referred to in Insurance as Public Livery), your vehcile liability policy can be void and a claim denied.
Not just the damage to your vehicle, which can be replaced, you could be personally liabile for those children and thier injuries.
You got the kids to school and then stopped at the grocery store, a fender bender in the parking lot and Mrs. Smith in the other car has whiplash. That claim can be denied. Your claims adjuster will ask you how you use your vehicle, and when there is any Commercial use, they may decide you were insured improperly.
Even something as simple as newspaper delivery, part time, can jeopardize your personal auto policy coverages.
Make sure you talk to your agent, don't settle for a quick auto quote that only promises to save you money.
You aren't saving money by buying the wrong policy.
Does Your Back Hurt?
You were involved in a "fender bender" today and you are feeling uncomfortable. Your back hurts a bit and you have a headache.
It will go away Right?
I certainly hope that it's just the stress of the accident and you will be fine in the morning. In the meantime, some things you should do;
            1. Include your suspected injury on the police report.
                        no time to be tough, this can get serious
            2.Report your injury to your Insurance Company
                        even if you do not plan to make a claim for you car, you should                                  report any claim where someone has might, or even just might be                          injured protect yourself.
            3.See a doctor .  Don't wait till it gets worse.
There are many benefits in your Michigan Insurance Policy, so cost of care should not be a concern. You might want to review your policy for a PIP (personal injury protection) deductible so you can be ready if you have taken on any of the financial responsibility. (Not to worry the highest offered is $500).
And, always if you have any questions, talk to your agent right away.
/