St Clair Shores, MI 48080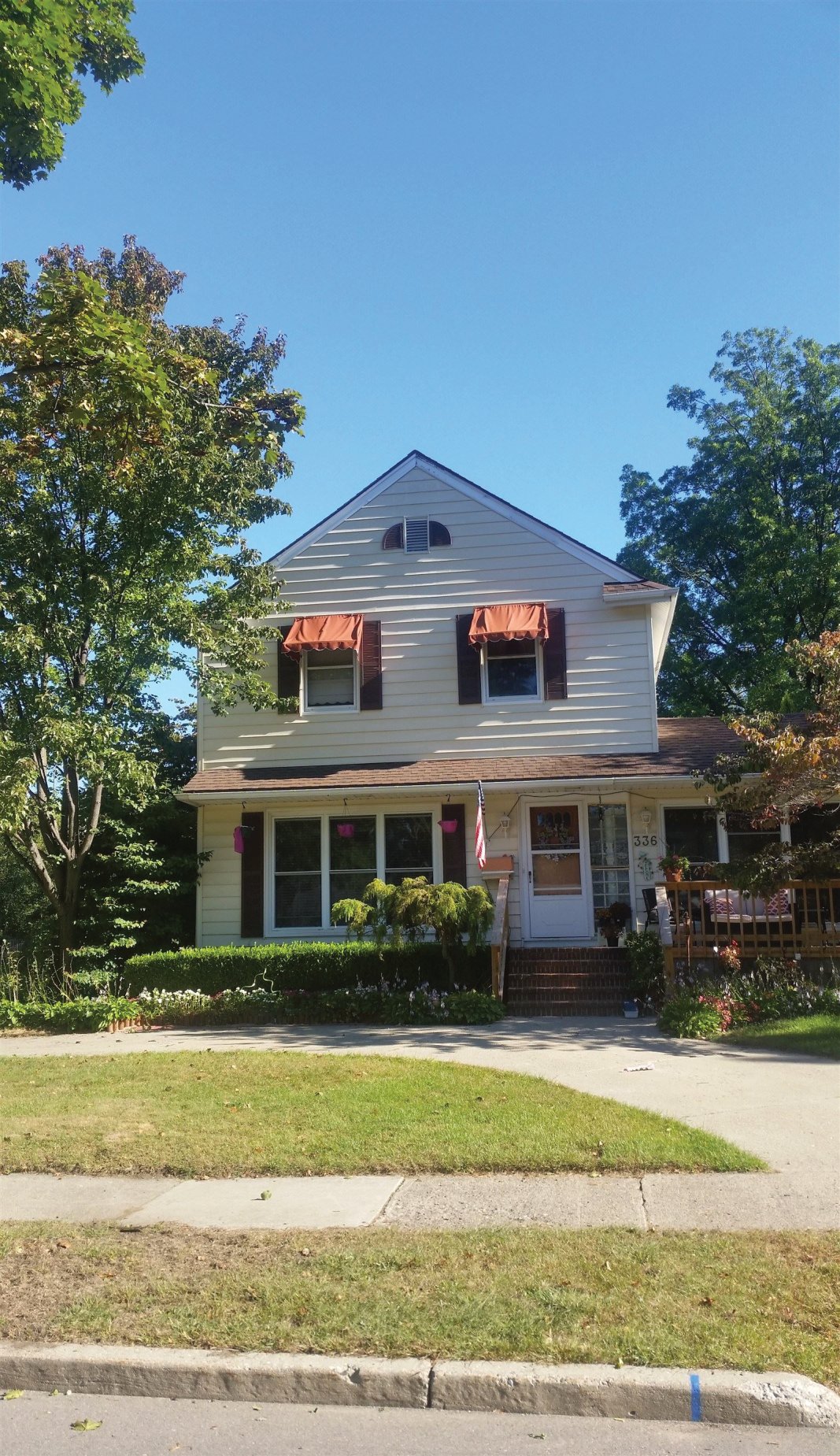 Why do you need to keep trees trimmed and healthy?
This is a regular part of home maintenance that can make a big difference in not only the appearance of your home but also the safety and avoidance of future problems.
Yesterday, I had my long time customer,
I knew this was important to the upkeep and insurability of my home.  I asked the owner Tom for a list of reasons WHY I should keep trees trim and healthy.
He of course told me that my insurance company could non-renew or deny my coverage if trees were unruly, touching the roof, or unkempt.  (you might guess I knew that already!)
In addition, he stated that wind and storms, would cause the branches to wear down my roof and dent gutters, possibly causing my roof to need an early replacement or repair or the gutters to not work properly.
Next, he said if my trees hang over my roof and cause too much shade, the roof will not dry properly after rain and snow causing possible mold or water damage and moss growth on the roof.
Lastly, he reminded me, that tree limbs can break in wind, rain or snow storms, falling on my house or cars.  He can inspect trees for rot and week structure so they can be removed before you have a larger problem.
Good maintenance can and will help avoid many homeowner problems, but having the right insurance coverage for the unforeseen and unexpected loss is important too.
Call us or use the quote link on our website to review your home and auto coverage today.


Amy
And, Yes the blue strip on the curb is in support of our police, fire and safety officers!
Why you should review your Insurance.
There are many good reasons to do a thorough insurancereview every year.
This is an ever changing marketplace, we move, expand,offer new products or services, hire employees.
Insurance coverages, your needs and company appetiteschange too. New endorsements and product offerings are happening all the time.
Do you have the most up-to-date, and comprehensivecoverage being offered?
Inflation, business expenses, Reconstruction costs aresome factors that affect the amount and type of coverage you need.
Employment practices liability, Data breach, Businessincome, Utility services, Equipment breakdown, Cyber Liability, Professionalliability, Co-insurance, have you reviewed these coverages? Are they reflectingyour current business exposure?
Do you carry Workmens Compensation? Have you reviewed whois covered?
A second set of eyes is always a good thing. Would youallow us to be the professional that offers that service to your business?
Contractors Insurance
Spring is in the air and that is good news for many people in the contractors professions.
At DDI we have some great programs and Competitive rates for all types of contractors including;
Awnings        Cable guys      Carpenters        Framing Contractors         Drywall      Concrete
Doors and Windows        Electrical          Fencing            Flooring              Gutters  
Handyman      Janitorial          Lawn Care         Lawn Sprinklers       Masonary      Painting
Pet fencing       Plaster    Plumbing    Residential Roofing      Siding       Sod     Tile and Stone
We can handle your General Liability,  Workers Comp and Commercial Auto.
We have the experience and know how to get the job done right.
Need some Work done on your Home?
Make sure your contractor is insured! 
Yes that's correct, you have the right, when hiring a contractor to do work on your home or business to ask for a current certificate of liability and work comp insurance.
Why??
If a contractor, or their employees, while performing work on your home is injured, you can be held liable and your homeowners or businessowners policy will respond to this injury.
Checking to see that they are insured, will NOT absolve ALL liability, but the first responding policy will be the contractors own insurance policy.
Furthermore, if the contractor, while working, or as a result of thier work, causes damage to your home, thier liability insurance will cover you for that loss.
Homeowner policies are rated for paid claims, and we all understand accidents, weather, fire and crimes can happen, and that is why we purchase good insurance policies for our homes and valuables. We don't want that policy to pay, though, because we didn't make sure we hired the right contractor.
So, keeping your home safe and beautiful is something we all desire to do, let's make sure we check all the boxes, ask friends for referrals, check the Better Business Bureau or what ever you do to feel you hired the right people and add " Insured and Bonded " to our list.
/