St Clair Shores, MI 48080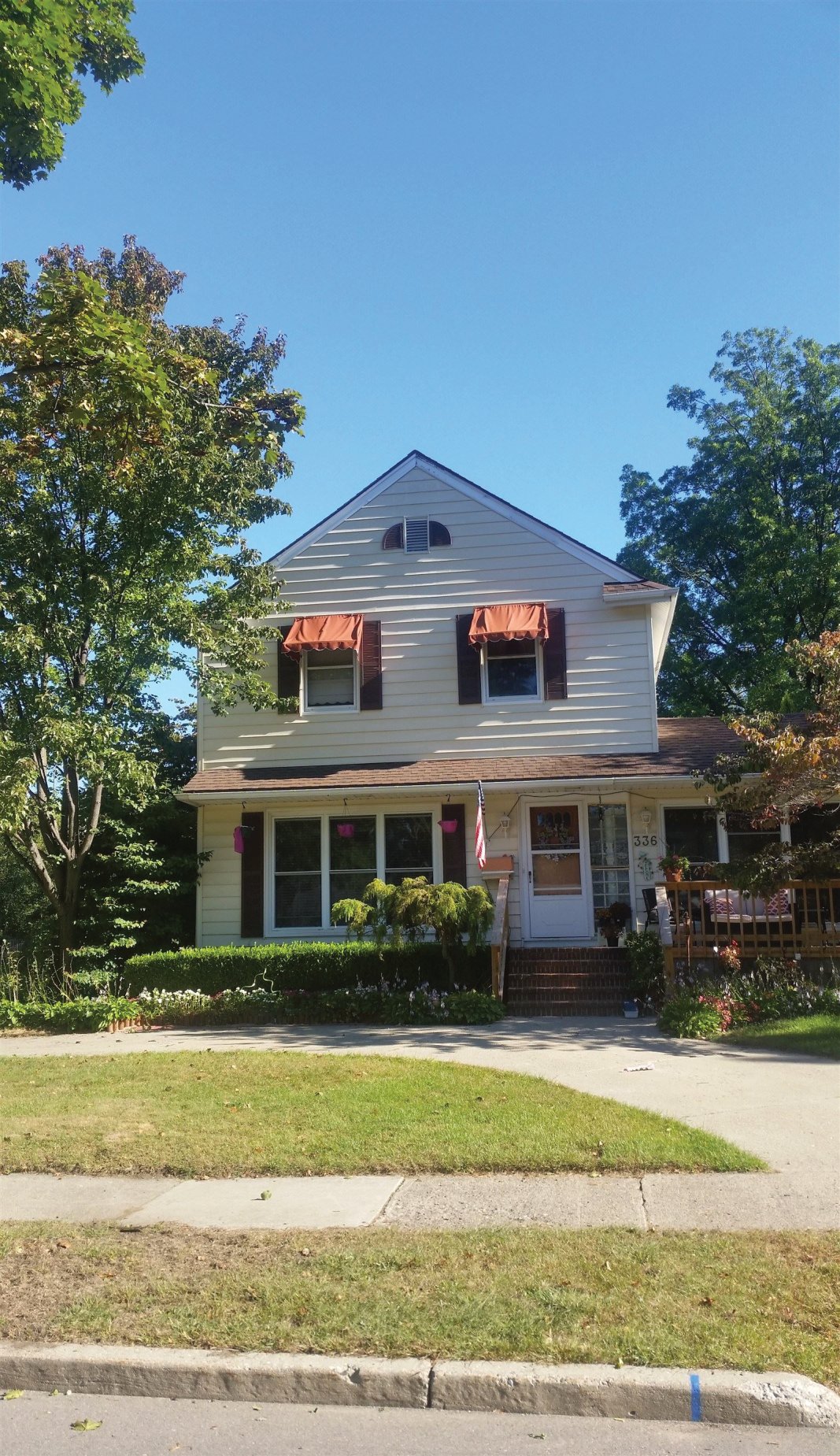 Why do you need to keep trees trimmed and healthy?
This is a regular part of home maintenance that can make a big difference in not only the appearance of your home but also the safety and avoidance of future problems.
Yesterday, I had my long time customer,
I knew this was important to the upkeep and insurability of my home.  I asked the owner Tom for a list of reasons WHY I should keep trees trim and healthy.
He of course told me that my insurance company could non-renew or deny my coverage if trees were unruly, touching the roof, or unkempt.  (you might guess I knew that already!)
In addition, he stated that wind and storms, would cause the branches to wear down my roof and dent gutters, possibly causing my roof to need an early replacement or repair or the gutters to not work properly.
Next, he said if my trees hang over my roof and cause too much shade, the roof will not dry properly after rain and snow causing possible mold or water damage and moss growth on the roof.
Lastly, he reminded me, that tree limbs can break in wind, rain or snow storms, falling on my house or cars.  He can inspect trees for rot and week structure so they can be removed before you have a larger problem.
Good maintenance can and will help avoid many homeowner problems, but having the right insurance coverage for the unforeseen and unexpected loss is important too.
Call us or use the quote link on our website to review your home and auto coverage today.


Amy
And, Yes the blue strip on the curb is in support of our police, fire and safety officers!
Someone Stole........ME??????
Identity theft, credit card theft, What's yours is mine...  And Now Facebook theft? Crazy.
I heard people were stealing your image on facebook and creating thier own page and asking your friends to friend them, but until it just happened to a friend of mine, I thought it was just another urbun legend scare.
I also never thought identity theft ,credit card theft etc would happen to me. Well it has and not just once either.
My credits cards have been used at least three times, twice the credit card company caught it and once I had to catch it on my own.
My checking account was also stolen, the bank teller was alert and I am grateful for that. I had to cancel everything and start new accounts but my money was secure.
I also had IDENTITY FRAUD PROTECTION on my homeowners policy.
Did you know this was available?
It is and it is also not expensive.
You can also purchase this coverage on the open market but not as inexpensively or as easily as you can from your homeowners agent.
Give me a call, I would be happy to help protect you as comprehensively as possible.
Keep safe!
/